Gentry Golf
Gentry Academy is excited to launch its golf program!
At Gentry Academy, we understand that student-athletes reach their highest levels of performance and success when they are provided with the correct foundation, framework, and building blocks. This is why the Gentry golf program does more than produce skilled golfers – we produce leaders with great academic and athletic prowess. We are committed to providing our student-athletes with:
Quality instruction and coaching
State-of-the-art facilities and golf instruction technology
Supportive, stable and productive social setting
Structured and deliberate practice
Correct amount of practice
Competitive friendly environment
We encourage productive, friendly competition within our golf program, and we also encourage our student-athletes to compete in local and national golf tournaments. During the school year, we strive to have our student-athletes participate in three or more national golf tournaments, and encourage them to play tournaments within the American Junior Golf Association (AJGA) or similar associations. Additionally, student-athletes are encouraged to continue playing competitively in the summer months, and we provide guidance in choosing and scheduling these events. The Minnesota Junior Golf Association offers a highly competitive junior golf tour, while the Minnesota Golf Association offers numerous amateur golf events. The AJGA also remains active during the summer months.
Indoor Schedule
Hour 1:
Instruction

The Titleist Performance Institute's golf-specific fitness warmup
Golf swing instruction: full swing, putting and short game
Structured and deliberate practice
Hour 2:
Coaching

Identify and monitor measureable goals
Discuss on-course strategy and game management (decision-making)
Skill-based training through friendly competition and games
Outside Schedule
Your student-athlete will play 10 hours per week on the course during the outside season. Our Director of Golf, Jon Reigstad, will play alongside your student-athlete and monitor his/her during on-course time.
When appropriate, we will utilize our practice facilities which include a driving range, pitching/chipping area, putting green, and sand bunker.
---
Full Swing
A number of golf swing fundamentals lead to more consistent and repeatable golf swings, but our golf program focuses on improving your student-athlete's ability to shoot low scores. Jon strives to address the golf swing of each individual student-athlete and does not teach a single golf swing method. He takes great pride in not 'taking away' or 'changing' a golfer's unique strengths and advantages.
'There are current PGA/LPGA tour players, not to mention Hall of Fame golfers, that would be described by golf instructors as having poor swing mechanics/technique. The object of golf is to get the ball in the hole faster than anyone else.'

- Director of Golf, Jon Reigstad
Teaching consistency and repeatability reigns supreme in the full-swing category, and we believe it is extremely important for our student-athletes to carry these characteristics into all facets of their lives.
Short Game (pitching/chipping/sand game/putting)
It is vitally important to be proficient in this area, and we use specific assessments to measure the short game ability levels of your student-athlete. The best golfers in the world are extremely talented in this category and we feel it is exceptionally difficult to be competitive without a great short game.
Creativity shines bright in the short game category and we hope to instill creativity in all aspects of our student-athletes' lives.
Fitness
Gentry Golf emphasizes the importance of fitness and health in your student-athlete's life and promotes this value on a daily basis. Our program is closely aligned with the core beliefs and fundamentals of the Titleist Performance Institute (TPI) when referring to golf fitness. TPI specializes in promoting the health, strength and fitness of golfers. Golf-specific fitness will be applied to your student-athlete based on his/her specific needs.
Our fitness program is designed to make our student-athletes mentally and physically strong when facing adversity, both on and off the course.
Resiliency
Resiliency is certainly one of the most important characteristics in both golf and life. One must be resilient on the golf course and in training to be successful, and this is true of one's performance in the classroom as well. Great leaders possess resiliency and we are building leaders through golf.
Parent Education Regarding College Golf
Our program seeks to educate student-athletes and their families about the college golf recruiting process. Our goal is to find the best fit for your student-athlete both on the course and in the classroom.
There are approximately 300 men's division one golf teams in the country and approximately 1,300 scholarships offered.
There are approximately 250 women's division one golf teams in the country and approximately 1,500 scholarships offered.
There are approximately 200 men's division two golf teams in the country and approximately 800 scholarships offered.
There are approximately 150 women's division two golf teams in the country and approximately 800 scholarships offered.
---
Jon Reigstad
Jon Reigstad is director of golf for Gentry Academy and boasts an impressive golf background. He is a PGA teaching professional who received a degree in business administration in marketing with a specialization in Professional Golf Management (PGM) from New Mexico State University. He was the assistant golf professional at Troy Burne Golf Club from '06 to '08, and has experience playing on multiple mini-tours across the United States.
Jon believes there is no one swing or playing strategy that is identical between students. Certain golf swing fundamentals may present differently based on body type, physical capabilities and age. Additionally, he believes that playing strategies differ between players based on individual personality. He will assess the individual and find characteristics both physically and mentally that will make him or her the best possible player.
"Lowest score I ever shot: 64 at Midland Hills Country Club."
Jon is available for contact by phone at 651-335-2510.
---
Keller Golf Course
A championship-style course that opened in 1929, Keller Golf Course boasts a rich history and tradition unmatched by any other public golf course in Minnesota. Keller has hosted several PGA and LPGA tours throughout the years.
Keller reopened to the public in 2014 after a complete renovation that earned recognition as the Best Municipal Renovation of 2014 from Golf Magazine, and Renovation of the Year from Golf Inc. The renovation included a rebuild of the course while preserving the original layout, and extended the driving range to offer new areas for chipping and sand practice. The renovation also brought modern infrastructure to the new parking lot, pro shop and clubhouse.
Course Features
Challenging 18-hole course with all bentgrass playing surfaces.
Full-length driving range includes bentgrass tees, target greens, practice bunker and chipping green.
Multiple tee system.
Keller Grille, a full service restaurant, located in Keller Clubhouse.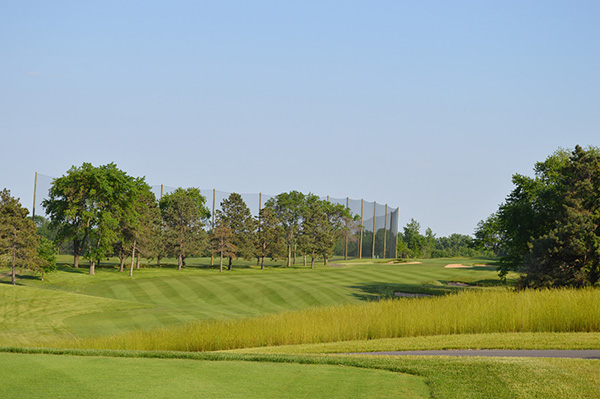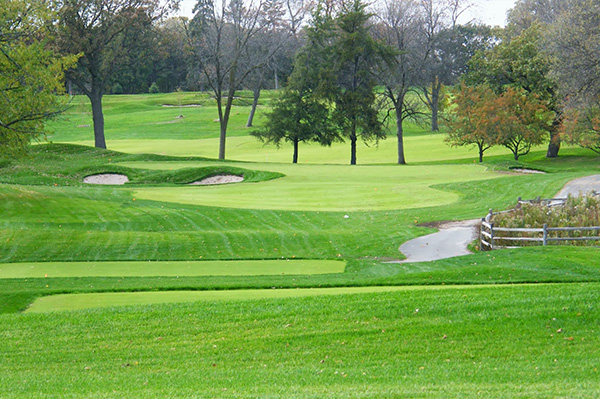 Visit the Ramsey County website for more course details.